The End of Coach Inc. As We Know It
A partir del 31 de octubre Coach cambiará su nombre a Tapestry Inc. con la intención de expresar mejor su identidad multi-marca tras haber adquirido Stuart Weitzman y Kate Spade – Weitzman se convirtió en la primera adquisición de Coach Inc. en 2015 por $574 millones y Kate Spade prosiguió en Mayo de este año por $2.4 mil millones.
As of October 31 Coach will no longer be Coach. With the intention to express in a better way its new multi-brand identity Coach Inc. will officially change its name to Tapestry Inc. followed by the acquisition of two other Premium brands: Stuart Weitzman in January 2015 for $574M and Kate Spade New York this past May for $2.4 billion dollars.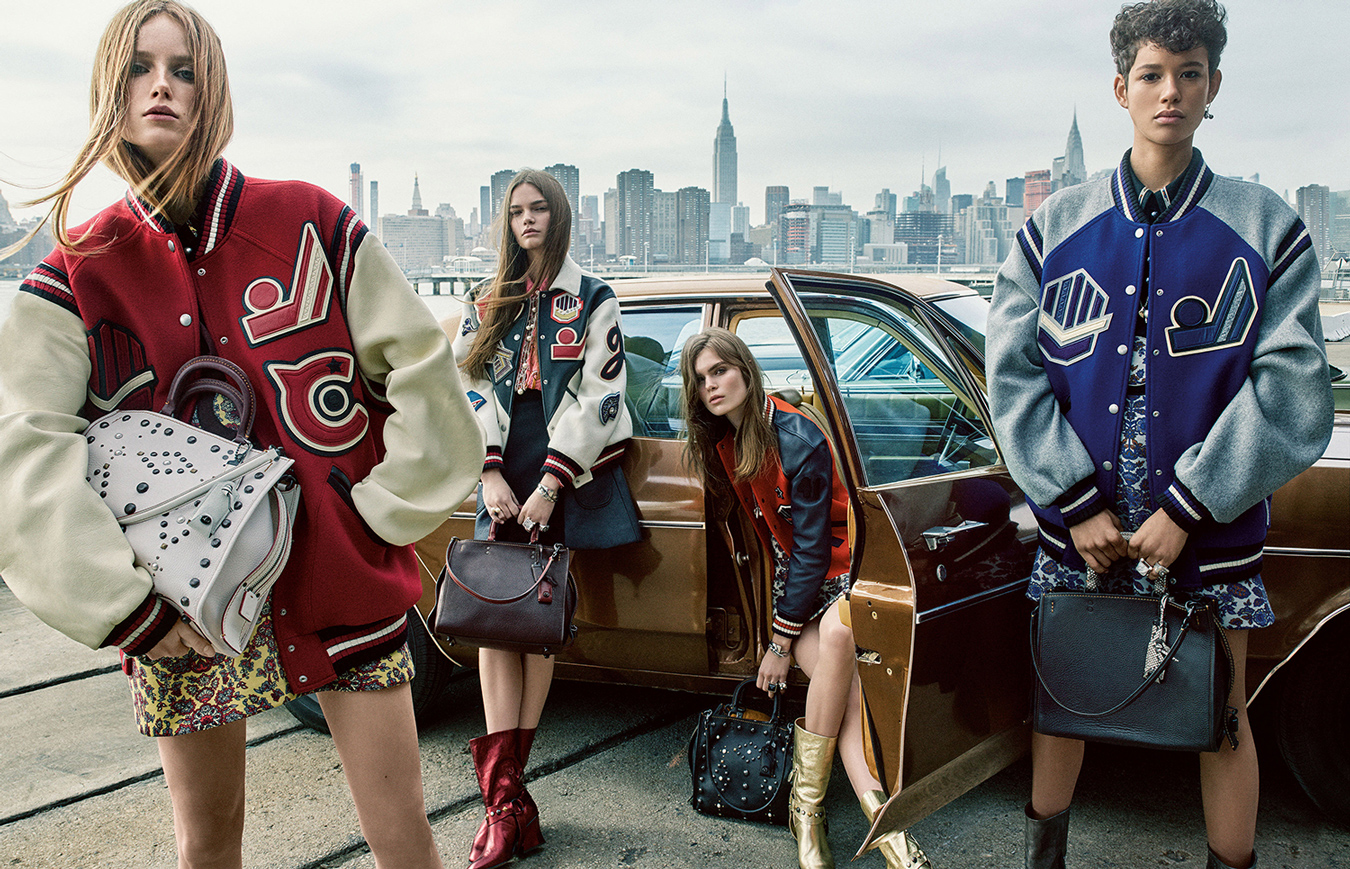 "Hace tres años vislumbramos una forma de traspasar nuestras propias limitantes y evolucionar la marca Coach. Estamos ahora en un momento muy importante para la corporación, pasando de ser una sola marca especializada en el retail a ser una casa de marcas que trata día a día con las emociones y deseos de miles de personas en el mundo. Cada una de nuestras marcas satisface diferentes sensibilidades y necesidades emocionales dentro y fuera del creciente mercado global de marcas Premium de bolsos, accesorios, calzados y outerwear", explicó Victor Luis, CEO de Coach Inc., "en equipo con la reconocida agencia de branding Carbone Smolan buscamos un nombre que reflejara todos los valores de la marca pero que a la vez expresara nuestra diversidad cultural, para el ahora y el mañana. Con Tapestry encontramos un nombre que habla de creatividad, artesanía, autenticidad e inclusividad. El nuevo nombre representa nuestro portafolio en crecimiento y nuestra ambición por llegar a nuevos mercados con nuestras marcas Premium".
Con esto Tapestry Inc. se convierte en el primer conglomerado de América y que entra en competencia con grandes como LVMH (Dior, Givenchy, Fendi y Louis Vuitton y considerado el grupo de lujo más grande del mundo), con Kering (Saint Laurent, Gucci, Alexander McQueen, entre otros) y Richemont (Chloé, Alaïa, Cartier y Van Cleef & Arpels).
"Three years ago we laid out our vision to transform Coach and announced our intention to grow beyond the Coach brand. We are not at a defining moment in our corporate reinvention, having evolved from a mono-brand specialty retailer to a true house of emotional, desirable brands, all levering our strong operational foundation. Each of our brands has a unique proposition, fulfilling different fashion sensibilities and emotional needs within the very attractive and growing $80 billion global market for premium handbag and accessories, footwear and outerwear," explained Victor Luis, CEO of the former Coach Inc., "in partnership with renowned brand agency Carbone Smolan we searched for a name to reflect these values while also expressing the cultural diversity of our people and our brands for today and tomorrow. In Tapestry we found a name that speaks to creativity, craftsmanship, authenticity and inclusivity. The name embodies our creative brand-led and consumer-focused business, specially as we expand our portfolio as they extend into new categories and markets."
With this Tapestry will become America's first conglomerate and enters the category of big names in fashion such as LVMH (Louis Vuitton, Dior, Givenchy and Fendi; it is known as the world's biggest luxury group), Kering (Gucci, Saint Laurent, Alexander McQueen, etc.) and Richemont (Chloé, Alaïa, Cartier and Van Cleef & Arpels).