Three Pride Packs for Your Rainbow-Colored Life
Llega junio, el ombligo del año, y con él el cielo se adorna con arco irises, lentejuelas y escarcha.
Es también el mes en el que marcas y diseñadores lanzan sus "pride packs" o colecciones alusivas a la comunidad LGBT+ y su lucha por la igualdad y respeto.
Considerándome un activista y advocate si reconozco que cada año la lista de marcas que apoyan la causa aumenta, sin embargo, hay que saber cuando esto es genuino y cuando es una simple estrategia de venta y PR.
Es por eso que he reunido tres colecciones de Pride de marcas que siempre han servido como aliadas de la comunidad – y que aparte están súper lindas:
June arrives and with it the sky lights up with rainbows, sequins and glitter.
It is also that month of the year when brands and designers release their "pride packs" or Pride collections to honor the LGBT+ community and its fight for equality and respect.
Considering myself an advocate and activist I do recognize that over the years the support from brands has increased notably but, nonetheless, we have to take a time to analyze if that support is or not genuine, or if it's simply a commercial and PR strategy.
That's why I have gathered three Pride collections from brands that have always gotten the back of the community - and also because they are fucking pretty!: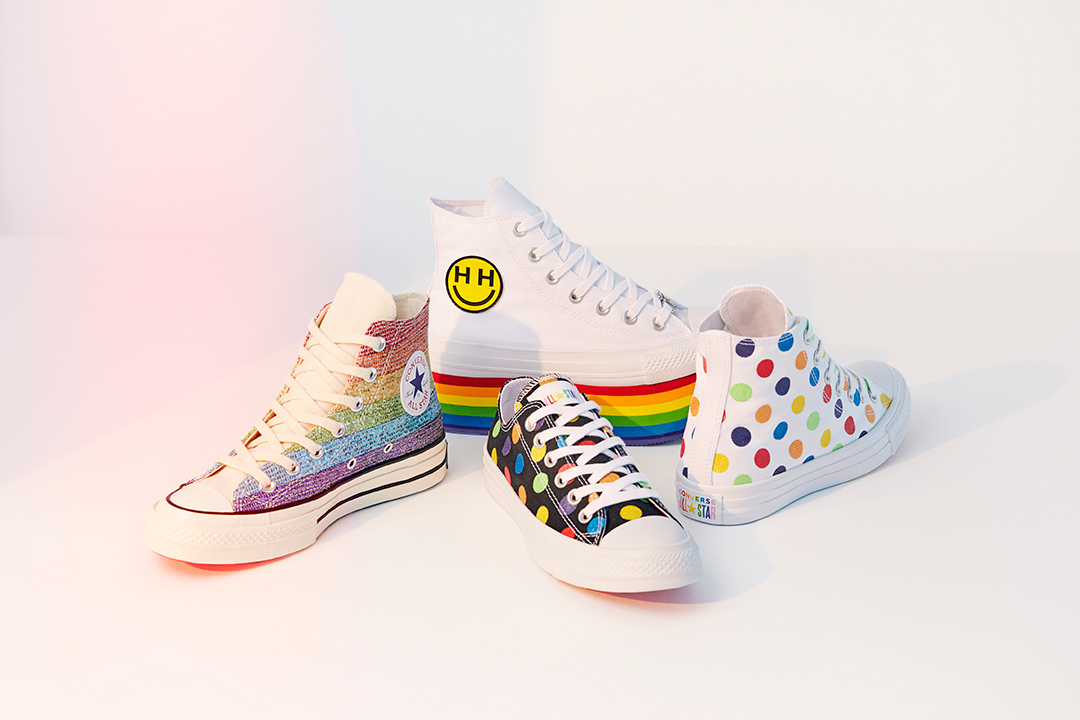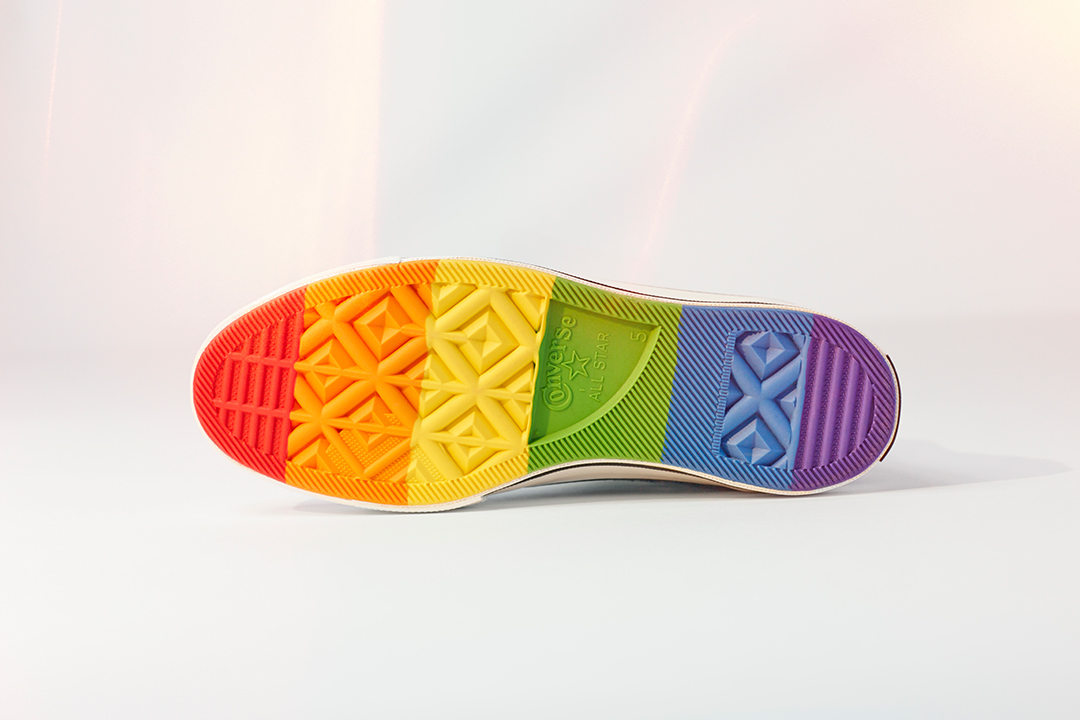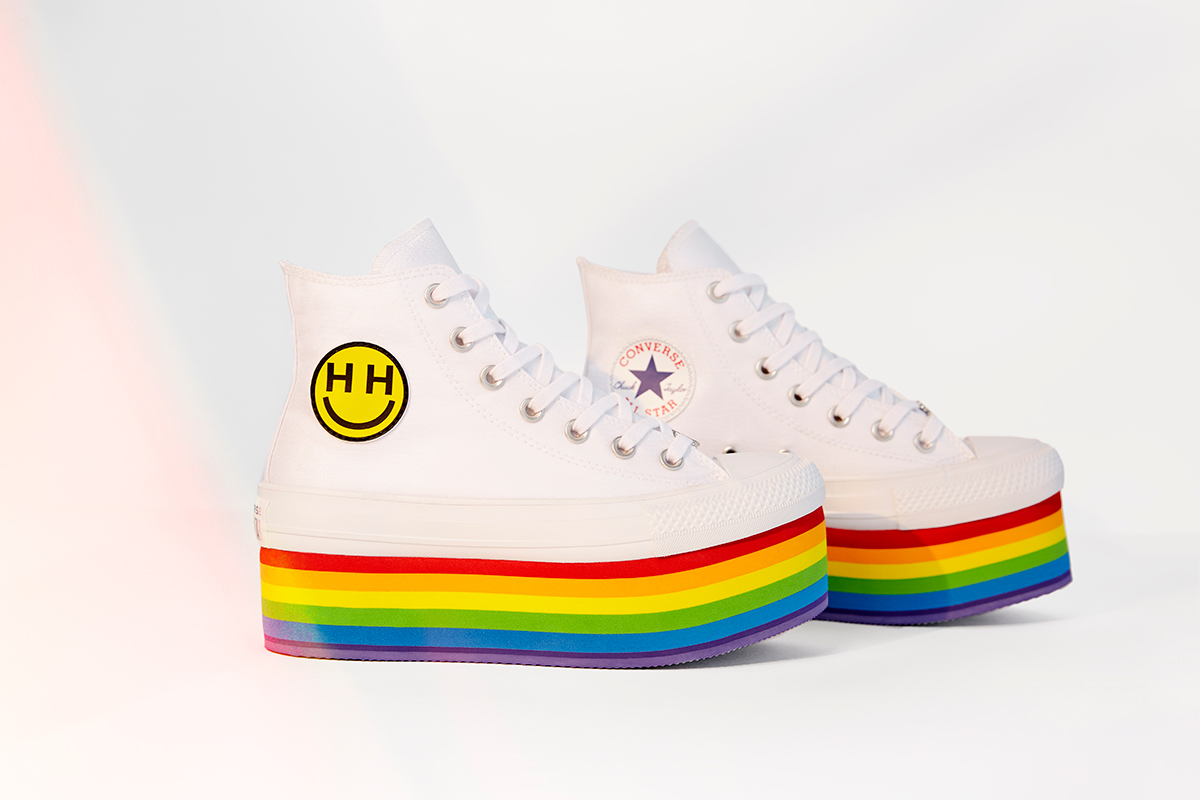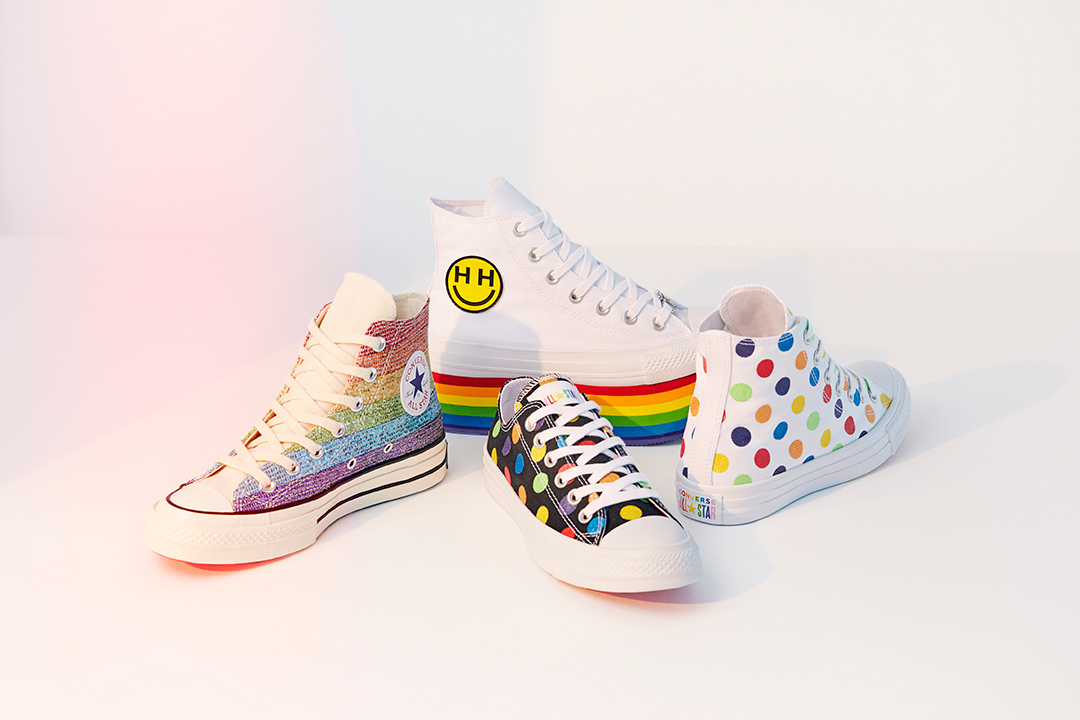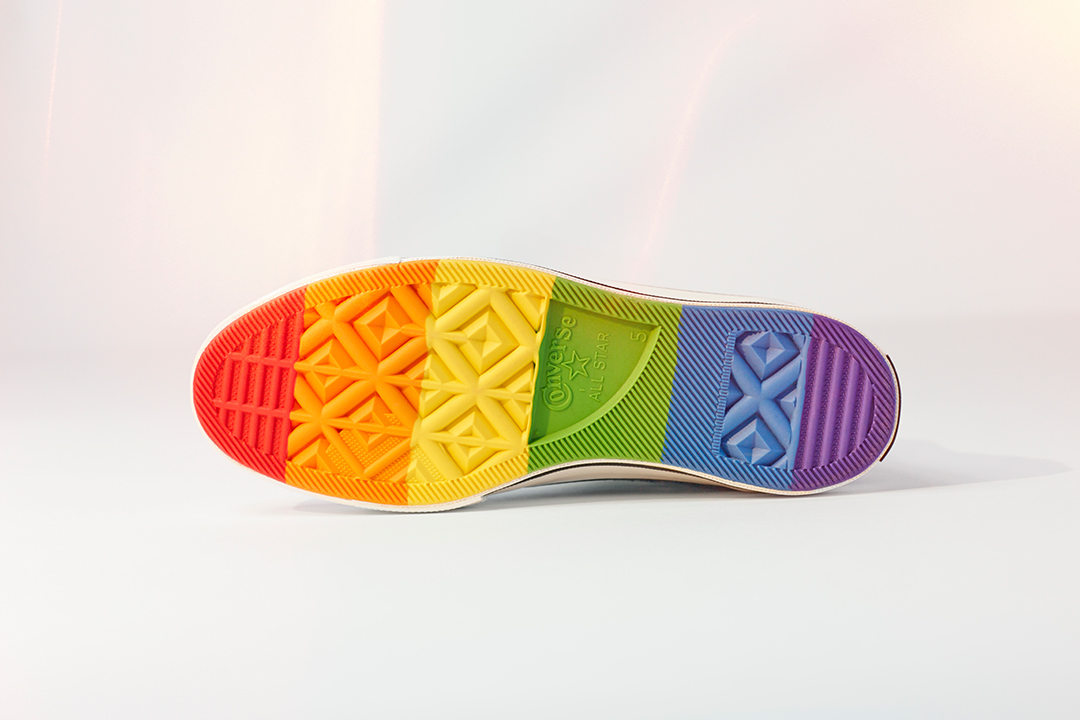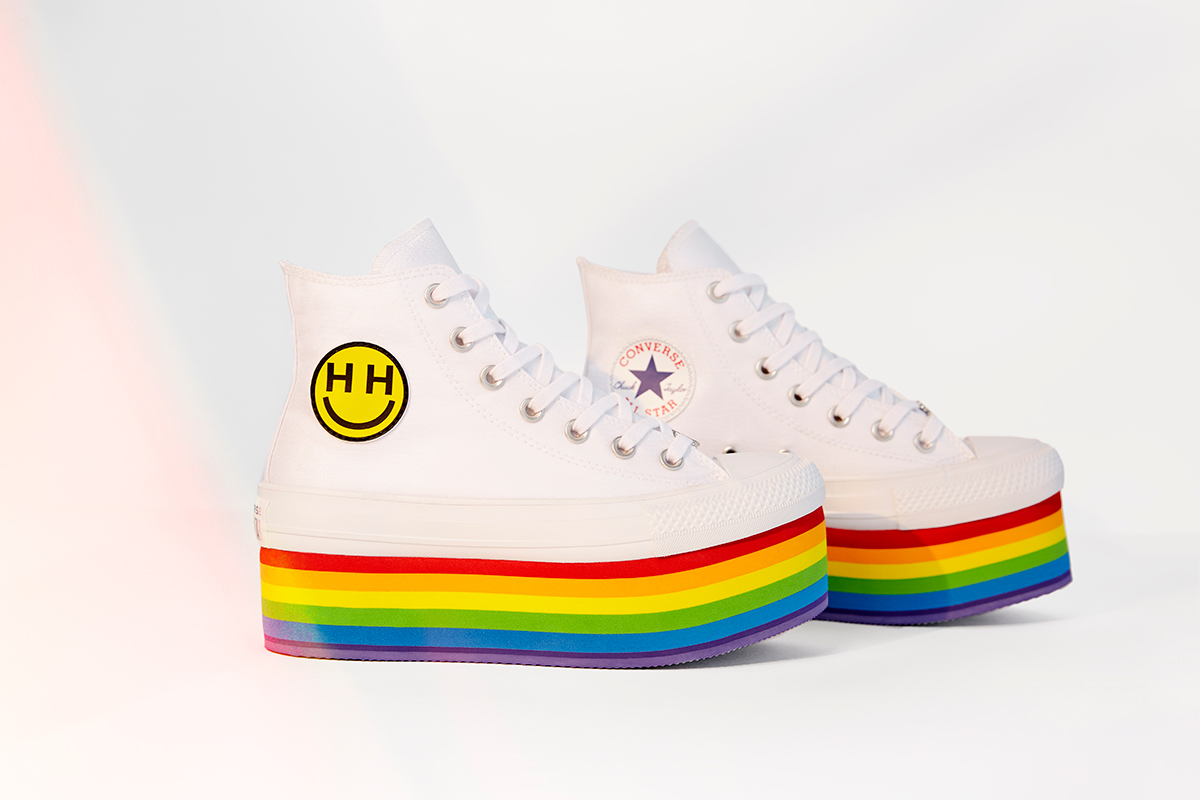 Por segunda vez Converse une fuerzas y jugos creativos con Miley Cyrus para crear una colección Pride que no solo apoya a la comunidad LGBT+ sino que también ayudará a diversas fundaciones como The Happy Hippie Foundation, Minus 18, It Gets Better Project y Rainbow Youth.
Reuniendo calzado y ropa, el lineup de zapatillas esta compuesto por la Chuck Taylor All Star Platform Hi repensada con una plataforma de arco iris y un parche con el logo de la Happy Hippie Foundation, también la Chuck 70 Hi y la Chuck Taylor All Star en un estampado de polka-dots en canvas. La linea de ropa consiste de un hoodie y track pant con detalles de arco iris escarchado. Mis favoritos tengo que admitir son los t-shirts de polka-dots porque son perfectos para vestir cuando sea, donde sea. El orgullo se lleva día a día, noche a noche.
This is the second time Converse joins forces with Miley Cyrus to create a collection that will not only support the LGBT+ community but also many organizations such as The Happy Hippie Foundation, Minus 18, It Gets Better Project and Rainbow Youth.
Encompassing footwear and apparel, the sneaker lineup is comprised of the Chuck Taylor All Star Platform Hi enhanced with a multi-color stack inspired by the Pride Flag and Happy Hippie Foundation logo, a Chuck 70 Hi with multi panel striped uppers, and the Chuck Taylor All Star donning a litter polka dot printed canvas upper.
The range of apparel consists of a pullover hoodie and track pant detailed with the Happy Hippie Foundation logo, and rainbow glitter stripe detailing down the sleeves and legs. In addition, a glitter polka dot tee, and matching hat rounds out the offerings.
adidas ORIGINALS
A diferencia de años anteriores, adidas Originals este año ha decidido reinventar algunos de sus "clásicos contemporáneos" como la Pure Boost DPR, la i-5932, Campus and la Deerupt con una implosión subversiva de colores que reflejan la diversidad dentro de nuestra comunidad.
La Pure Boost DPR por ejemplo viene con una parte superior de Primeknit blanco adornada con tres linea terracota. La i-5932 re-imagina el arco iris en tonos pasteles a lo largo de las tres linea de la marca. La Campus viene presentada en un costado tonal mientras que la parte del centro si cuenta con lineas de arco iris, polka-dots de colores en el talón y el logo en arco iris en la lengüeta. Por último, la Deerupt nos trae una nueva versión del arco iris en tonos súper inesperados, sobre todo en el Pride. Cada una de las zapatillas viene con un logo especial en la suela interior a la vez que una frase de "Love Unites" para completar el look.
Different from previous years, adidas originals has decided to this time rework its "contemporary classic" silhouettes such as the Pure Boost DPR, the i-5932, the Campus and the Deerupt with a subversive implotion of colors that reflect the diversity within our community.
The Pure Boost DPR offers three terra-cotta colored stripes on a clean white Primeknit upper. The i-5932 repaints the rainbow in pastel shades across the three stripes graphic, toe and heel. The Campus presents a tonal lateral side, while the medial side is adorned with rainbow-colored stripes, rainbow polka dots on the heel, and a rainbow trefoil logo on the tongue. Lastly, the Deerupt offers a whimsical multi-colored upper and midsole, providing an extra-colorful reimagination of the rainbow in multiple different hues. Each shoe also features rainbow branding and a "Love Unites" logo hit on the insole to complete their look.
Levi's tiene una larga historia con la comunidad. Es más, este año cumple su décimo tercer aniversario de apoyar a las causas LGBT+: desde liderar el camino como la primera compañía Fortune 500 en ofrecer beneficios para nuestros socios desde hace más de veinte años, hasta obtener una puntuación consistente del 100% en el Índice de Igualdad Corporativa de la Campaña de Derechos Humanos como uno de los mejores lugares para trabajar en US para empleados LGBT+ - en 2007, Levi's® fue la primera y única empresa de California en presentar un informe amicus curiae ante la Suprema Corte de California en apoyo de la igualdad matrimonial, y en 2014, se unió a la coalición de partidarios de la igualdad matrimonial para persuadir a la Suprema Corte de reconocer el derecho de todos los ciudadanos estadounidenses.
Este año la colección Pride 2018 incluirá camisetas sin mangas en blanco y negro con un Levi's® Batwing en un gradiente de color del arco iris, una Trucker jacket con bordados de arco iris y nuestra característica etiqueta Tab en color arco iris de celebración, y shorts cutoff 501® originales con un botón de arco iris y etiqueta Tab de arco iris.
Levi's guards a long history supporting the LGBT+ and its quest for equality. It is actually this year that marks its 13th anniversary having the community's back: from holding the 1st place in Fortune 500's list offering benefits for their queer employees for over twenty years, being one of the best-positioned companies in the Human Rights Campaign when it came to Corporate Equity in 2007 – Levi's was actually the first and only company that gave face to California's Supreme Court in 2014 when marriage equality was still in the trenches.
This 2018 the Pride pack includes sleeve-less tees in white and black with the Levi's Batwing with the rainbow gradient as background, a denim Trucker jacket with a rainbow embroidered in the back and a pair of hot shorts with rainbow Tab tag and buttons.